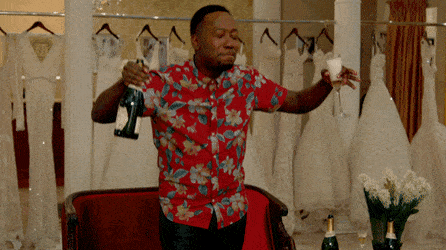 If you've ever thought about bridal shopping, chances are you developed a little anxiety, and if so, that's okay! Gown shopping can bring on jitters although it's supposed to be fun. Over my years as a bridal stylist and consultant, I've noticed how emotional bridal shopping can be for women, and how it brings up suppressed feelings they didn't expect.
I've encountered it all while styling brides; a stumbling drunk bride, a mother and daughter bickering, brides talking down on themselves, and more! As a consultant,I'm there to help the situation, not judge it, but I've encountered a lot of clients that convince me that having a positive self-esteem contributes to a more enjoyable bridal shopping experience. And a lack thereof…well, you know the rest.
Body image Perception– When a bride feels self-conscious about a certain part of her body, you can tell. It's also apparent when a bride wants to showcase her favorite assets as well. There's also certain cuts and silhouettes that can create the illusion you want. But you'll never know a woman's true confidence level until you get her to stand in a room of people critiquing how she looks in a gown.
Family Dynamics– I've been caught in the middle of some pretty awkward family tensions while assisting my bride in and out of her gowns. Some brides are comfortable standing up for themselves when things get heated, but others play small when their family has a harsh opinion. While bridal shopping, it's important to remember whose opinion really matters, and accept the fact that you're not going to satisfy everyone, nor do you have to.
If you plan to go to bridal shopping soon, I would encourage you to consider how you want to feel that day, and make your decisions based on that. When choosing who to take shopping with you, who is going to have positive energy? Who is going to support you and make you feel stunning? Who is going to keep you on track with your values? And most importantly, who is going to remind you that what you want is what ultimately matters? Self-esteem is a part of bridal shopping, so make sure you have those around you who can boost you up!