Call me the wedding (dress) planner.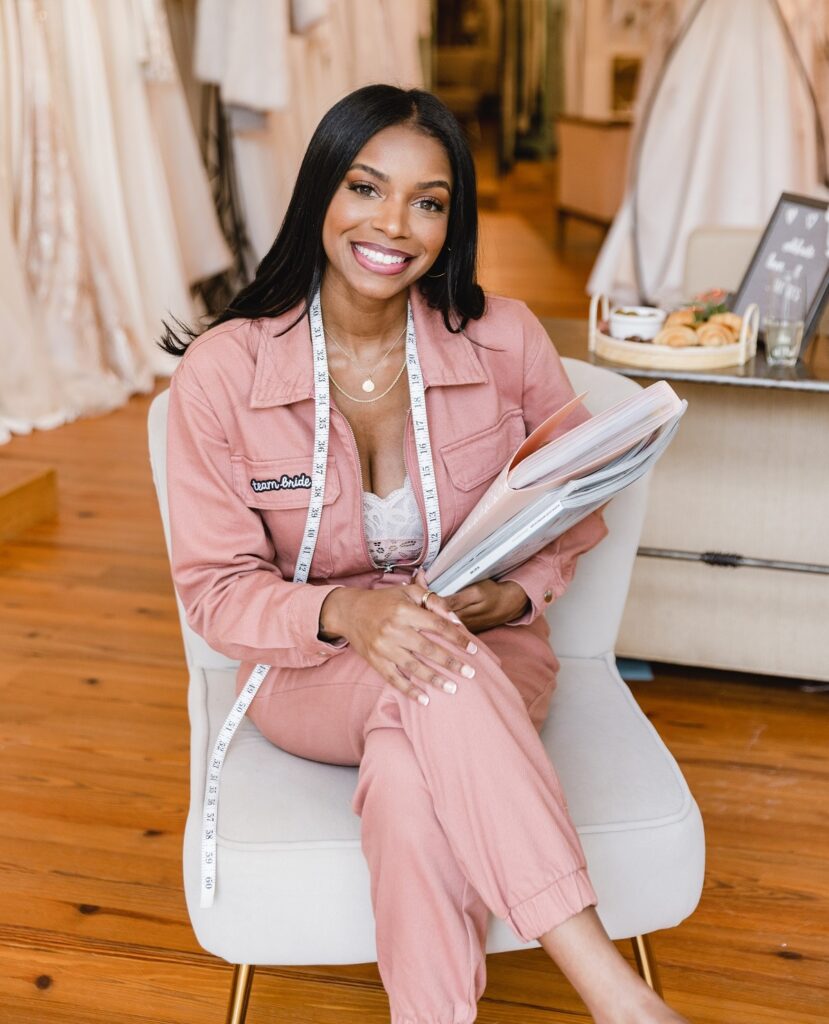 I help newly engaged brides discover their dream wedding style!
It looks like the time has come for you to find your dream wedding gown, so call me your wedding (dress) planner. My name is Dasha and I've been an Atlanta bridal stylist and consultant for several years. I created The Bridal Bunny, LLC because the bridal business is unlike any other world, and many brides don't have family and friends who can guide them through this time-sensitive process. This motivated me to hop in and fill the gap where I saw a need, because I think every bride deserves to look and feel her absolute best on her wedding day. I am a lover of all shapes and sizes, and have worked with brides of all hues, sexual orientations, religions and more. My job is to make you feel comfortable and to ease the stress throughout this magical experience!
Why You Need a Bridal Stylist
Imagine having a dedicated person just for you to help select looks for your bridal events leading up to your wedding day? I'm committed to providing physical and emotional support to you throughout your wedding wardrobe process, and your bridal party if you choose. This is your special day, and you deserve for this process to be as stress-free as possible by having a professional, like myself, alongside you! My experience in knowing how to dress each body type, staying within budget, and cultivating your perfect style aesthetic would be a live-saver and a time-saver. Spend that extra time actually enjoying your engagement! Let me help bring your wedding style vision to life by beginning with a discussion about your unique requests, personal style and ease any anxieties you have surrounding your wedding look!